LAURA GUIDI
SHE'S A FORMIDABLE MADAM.
THE POINT
THE POINT IS LAURA GUIDI'S FIRST ALBUM, AND IS AVAILABLE ON VINYL AND CD. IT WAS RECORDED IN BERLIN, WHERE SHE AND HER BAND ARE BASED AND FEATURES MATTEO TAMBUSSI ON GUITAR, HAL STREWE ON BASS AND PAOLO BALTARO ON DRUMS.
THE TWELVE SONGS TAKE THE LISTENER ON A LUCID JOURNEY WHERE THEY WILL ENCOUNTER THE INTRIGUE AND MAGNETISM OF BERLIN, GET A PEEK INTO THE CYNICAL MIND OF SOMEONE LOOKING FOR LOVE IN THE DIGITAL AGE AND HEAR THE INTERNAL MUSINGS OF A BOWIE LOVER REFLECTING UPON INTOXICATION, REVOLUTION, WASTING TIME – AND HER BEST FRIEND – HOPE.
ITALIAN SONGSTRESS LAURA GUIDI IS A FORMIDABLE MADAM.
A TOUR DE FORCE. A DANGEROUS AND VOLATILE CREATURE, BRIMMING WITH LIFE, ENERGY AND BITTER-SWEETNESS.

HER SONGS ARE BRUTAL, EXPLICITLY HONEST, FUNNY AND ACHING WITH PATHOS. HER HEAVY ITALIAN ACCENT RENDERS HER LYRICAL ELOQUENCE ALL THE MORE BEGUILING.

HER VOICE IS HER PLAYTHING, FLITTING EFFORTLESSLY AND UNPREDICTABLY BETWEEN BURSTS OF RAW POWER AND BRUISED FRAGILITY. HER MUSIC, HER VOICE AND DARK, PENETRATING EYES, ARE AN OPEN INVITATION TO VENTURE INTO THE DEPTHS OF HER VERY BEING.

LISTEN TO LAURA GUIDI AND THERE IS NO ESCAPING THE INTENSE, SHARED EXPERIENCE OF WHAT IT IS TO BE HUMAN.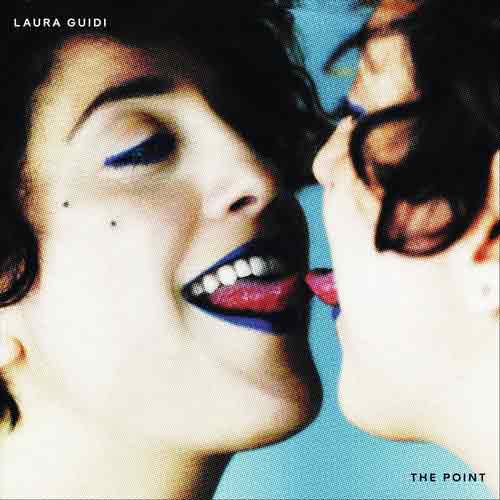 Contact
CALYGRAM Records
CALYRA – Publishing & Media
tel + 49 (0) 345 22 58 00 98