Port Cities
Rich tapestry of luscious harmonies and Americana-tinges pop melodies.
Biography
Port Cities is a collaboration six years in the making. The trio first crossed paths in 2011 at a songwriter's workshop hosted by Gordie Sampson, the Nova Scotia native who has become one of the most in-demand writers and producers in Nashville (his roster of past collaborators—Carrie Underwood, Miranda Lambert, and Florida Georgia Line among them—could fill up an entire Grammys telecast). That initial meeting would eventually lead to triple-bill tour in 2014 that, MacKinnon recalls, "was originally supposed to be a songwriter's circle, but by the end, it had more of a band feel than three musicians performing separately. It was just magic when we sang together. Shortly after that, we started throwing around the idea of making it official and starting a band."
After building a fervent fanbase in Eastern Canada through steady gigging over the past two years, the trio laid down the bed tracks for their debut album in Nashville, tapping into Sampson's deep Rolodex of ace session players. But then they took the recordings back home and "just messed with things," Guthro explains. "We'd do these big weird group vocals, create and experiment with sounds—and through that, we landed on a vibe that's consistent across this whole record."
The result is a perfect balance of Nashville and Nova Scotia, of the rustic and atmospheric, of indie intimacy and the sort of arena-pop anthems that betray Port Cities' globe-trotting ambitions; the fall of 2016 saw the band set out on their maiden cross-Canada and European voyages. It's a record that draws on Port Cities' collective songwriting expertise, but also reveals the dark emotional undercurrents lurking beneath the heavenly harmonies and heart-racing stomp of "Back to the Bottom", or the intimations of infidelity tucked into the relaxed country-rock lilt of "On the Nights You Stay Home." Even on the album's most ebullient tracks, nothing is as it seems on the surface: the gentle Afro-pop groove of "How to Lose You" coaxes the tension out of a love song that's consumed with the possibility of loneliness; "The Out" is a disco-kissed break-up song perfect for dancing on your own.
As Stone explains, "One thing we all seem to connect with lyrically is showing a less-than-perfect idea of love, and not being scared to talk about how everything is not great, or call out a lot of what normal, traditional love songs would be about."
The album closes with the desolate ambient ballad "Astronaut," a song that invokes outer-space imagery only to send us crashing back down to Earth, contrasting childhood dreams of interstellar exploration with the harsh, hopeless realities of navigating adult life. It's a fitting finale for an album that's nestled in the liminal space between familiar and foreign, pairing sounds that comfort with lyrics that confront. Because that's the thing about living in a port city: the place you call home is also a gateway into the great unknown—and, at any moment, that scenic, open-water vista can give way to crashing waves and fierce undertows.
A PORT CITY IS A PLACE WHERE CULTURES AND HISTORIES COLLIDE, WHERE GOODS AND IDEAS ARE IMPORTED AND ABSORBED INTO THE LOCAL BLOODSTREAM.
THE TRIO CELEBRATED NOVA SCOTIAN SONGWRITERS WHO NOW CALL THEMSELVES PORT CITIES HONOUR THAT TRADITION.

THEIR CHOSEN NAME ISN'T JUST ANDICATIVE OF WHERE THEY'RE FROM BUT WHAT THEY DO: FUSE DIVERGENT STYLES AND EXPERIENCES INTO A SINGULAR ROOTS-ROCK SOUND.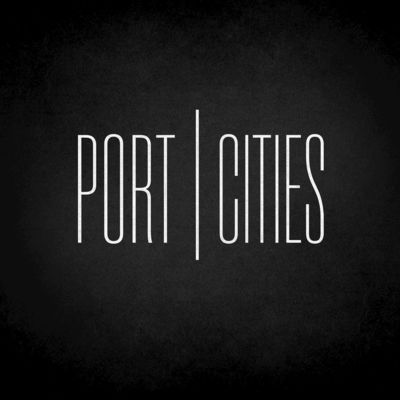 Contact
CALYGRAM Records
CALYRA – Publishing & Media
tel +49 (0) 345 22 58 00 98