Ben Hermanski
Hold these golden moments, let them come alive. 
Biography
Ben likes to hold on to these moments and give them away on stage. To you.
In his songs and the stories that he tells. That is why he is called a singer, songwriter and friend.
During his travels, he was fortunate enough to play over 200 shows and share the stage with renowned acts like Meadows, Lasse Matthiesen, Town of Saints, Jonas David, Jonathan Kluth, The Black Atlantic, HONIG, Einar Stray Orchestra, Young Chinese Dogs, Paula & Karol, The Burning Hell, Matt Wilde, John Allen and so many more.
Ben was invited to play Melodica Festivals in Cologne, Aarhus and Trier with hopefully many more to come. In the summer of 2017, he was invited to open the stage on Saturday at Traumzeit Festival Duisburg. Cardinal Sessions Festival was kind enough to have him on stage in 2016, as well as AStA Sommerfest Mainz (2016), Platzhirsch Festival Duisburg (2014 + 2016), Folklore Wiesbaden (2015) and Way Back When Dortmund (2014).
After some EPs and collaborations, Hermanski released his first album "The Great Pacific Northwest" in 2015.
His current record "Pretty Little Things" came out in April 2017 and marks a new collection of stories and insights into his ever-working brain and emotions.
HOLD THESE GOLDEN MOMENTS, LET THEM COME ALIVE. 
BEN LIKES TO HOLD ON TO THESE MOMENTS AND GIVE THEM AWAY ON STAGE. TO YOU.

IN HIS SONGS AND THE STORIES THAT HE TELLS. THAT IS WHY HE CALLS HIMSELF A SINGER, SONGWRITER AND FRIEND.

BEN HERMANSKI IS AN OBSERVER, A SENSITIVE WRITER. A FINDER OF MELODIES BOTH ENGAGING, CATCHY AND FAMILIAR; A TELLER OF STORIES BOTH TRUE AND REMOTE AT THE SAME TIME. HE OFTEN GETS LOST IN OTHER PEOPLE'S MINDS JUST BY LOOKING INTO THEIR EYES.  HE WONDERS AND WANDERS.

THAT'S WHY HE KEEPS HIS EYES CLOSED ON STAGE, BECAUSE THESE MOMENTS ARE FOR GIVING. TO YOU.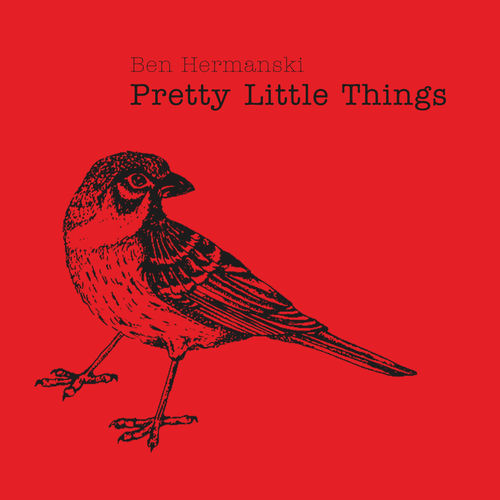 Contact & Booking
CALYGRAM Records
CALYRA – Publishing & Media
tel tel + 49 (0) 345 22 58 00 98